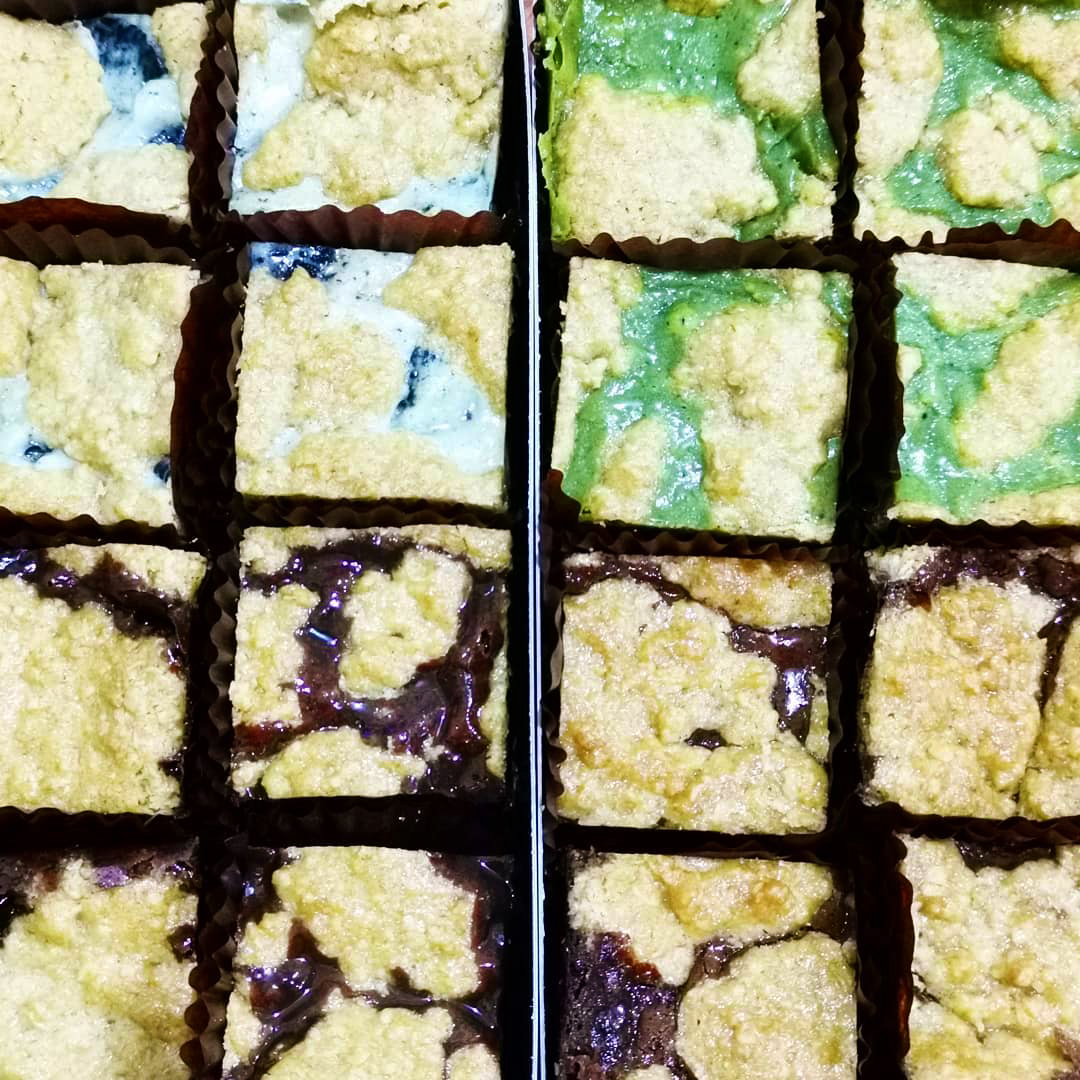 The first revel bars that we tried was at a convenience store that came from Japan. The revel bar had an oatmeal cookie base, with chocolate filling, and topped off with a little more oatmeal cookie dough. It was quite pleasant to snack on, especially with coffee.
That convenience store's revel bars was our favorite cookie bar… that is, until we started making our own revel bars. 😅 According to one of our customers, what makes our revel bars really good is that they're moist and fudgy, unlike some dry, crumbly ones they've tried.
At Catzie's Cakery, you'll find unique flavors of revel bars that are not sold anywhere else (at least none that we know of!) such as the Nutella Revel Bars and Cookies N Cream Revel Bars.
Chocolate Revel Bars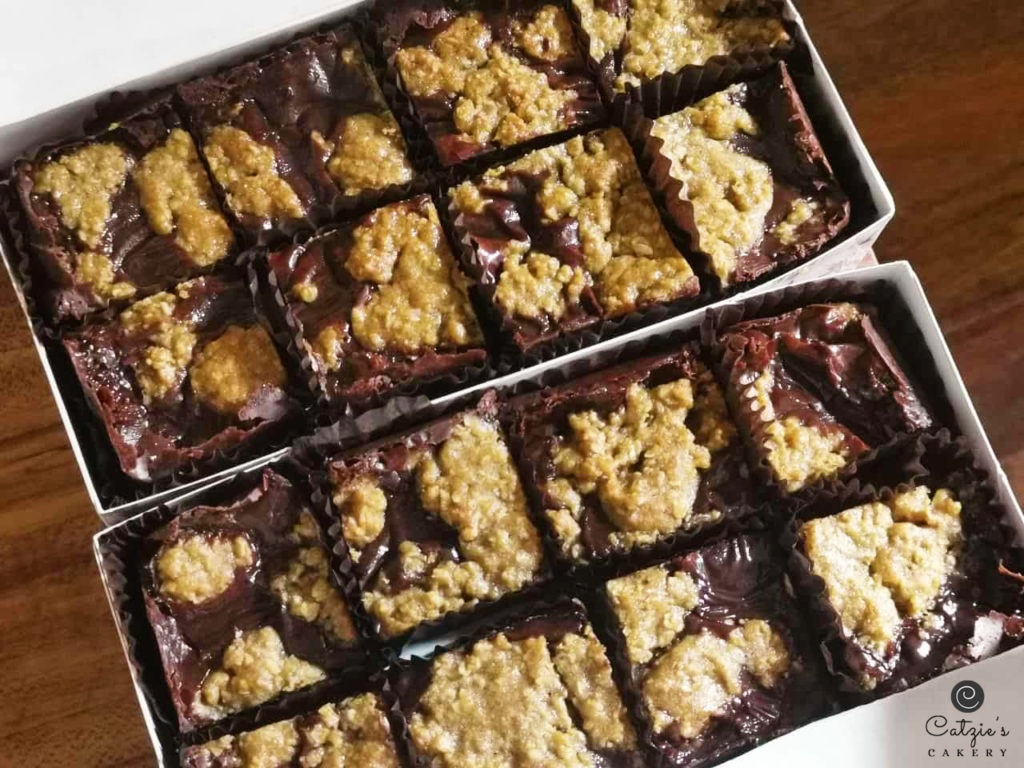 Our chocolate revel bars are very simple: soft, chewy oatmeal cookie base, chocolate fudge filling, and more oatmeal cookie dough as the topping.
This was the flavor we had for the longest time so we had the chance to watch the reaction of many of our customers and friends as they munched on slices of these revel bars. We'll never forget those happy faces.
Some enjoy eating these cold while they are chewy, while some enjoy these warmed up in the toaster or microwave, and then eaten with a spoon. These are like chocolate pies when served warm, so why not scoop some vanilla ice cream on top after heating? 😉
Matcha Revel Bars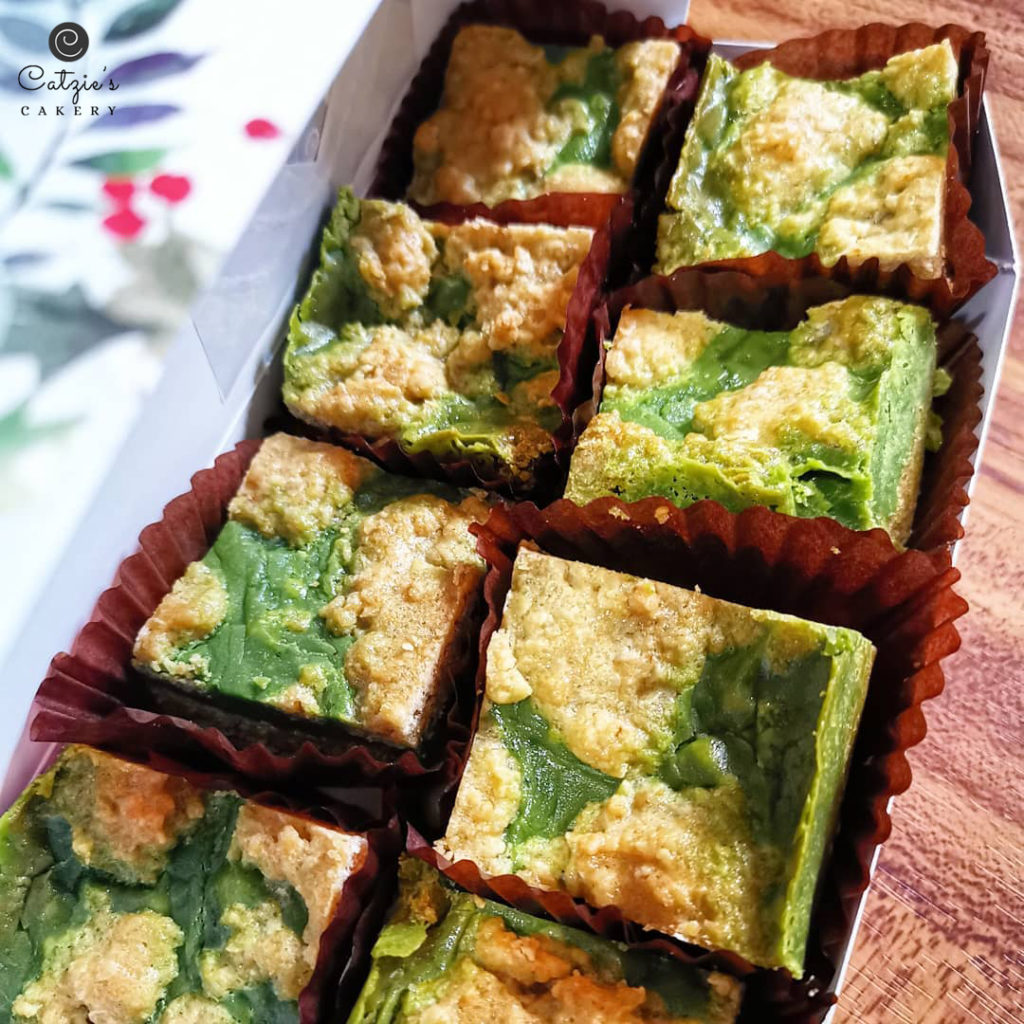 Our first flavor experiment for our revel bars was for the Matcha Revel Bars. This is not as uncommon as the other flavors that we made, but we worked hard to develop our own recipe for the matcha fudge.
According to feedback of taste testers, the initial batch of our matcha revel bars had too little matcha flavor to it. We added a little more matcha powder until matcha lovers became satisfied, but not so much to scare off people who dislike matcha, and also not so much to make this item too expensive. Authentic matcha powder is so expensive!
We get our matcha powder straight from Japan.
Cookies N Cream Revel Bars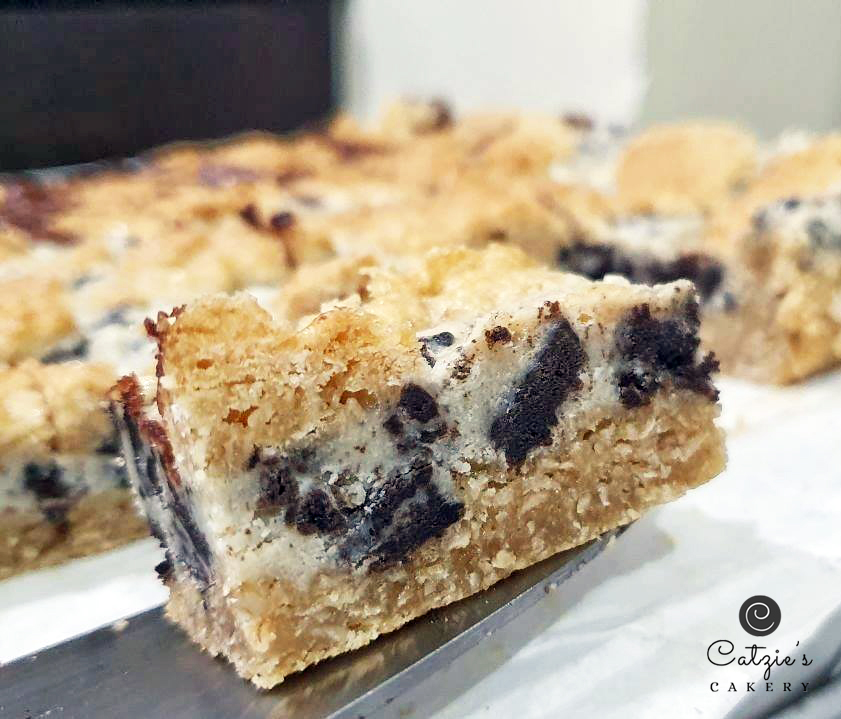 Our Cookies N Cream Revel Bars are filled with white chocolate fudge and one of our favorite commercial cookies: Oreo! We took our recipe for the Matcha Revel Bars, and tweaked it to make room for the added Oreos. The result was a delicious, unique flavor of revel bars. Oatmeal cookie bars with white chocolate and Oreos always hit the spot!
Nutella Revel Bars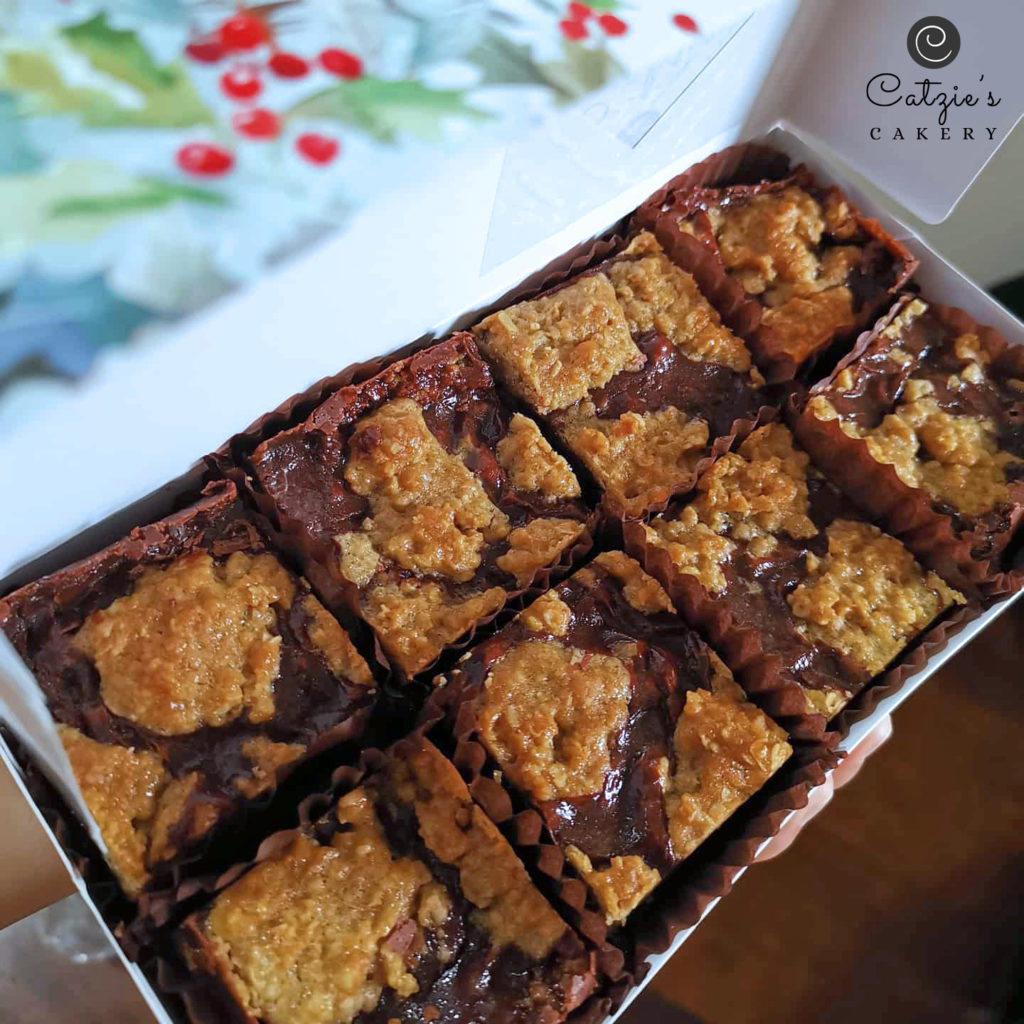 At one point, we always had a stock of our favorite chocolate hazelnut spread, Nutella, because of one of our best-selling cookies — the Nutella-Filled Cookies. So, we thought, what if we made Nutella Revel Bars, too?
We adjusted our recipe for the classic Chocolate Revel Bars to incorporate some Nutella. It was well-received by our long-time customers who love our revel bars.
The Nutella flavor is right there, but the texture of the fudge filling when you bite it so close to that of the chocolate revel bar.
What our customers say about our revel bars:
We're happy if our baked goods made you happy even just for a minute! Thank you all for the feedback.
How to order revel bars from Catzie's Cakery:
Craving for our revel bars? Give in, you deserve a treat! We only have 1-3 days lead time to bake fresh revel bars for you. To order:
Send us the following info on Facebook or Instagram:
• Delivery Date:
• Delivery Address:
• Recipient's Name:
• Recipient's Mobile No.:
• Products & Quantity:

We'll confirm if the date you have chosen is available, and give you a bill that includes the total cost and payment options.

Send us the proof of payment (bank deposit slip, bank transfer screenshot, or GCash screenshot)

Wait for the delivery and enjoy!